© Blue Light Media on behalf of Cheshire Widows Sons Masonic Bikers Association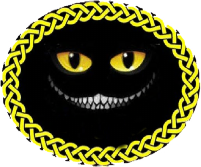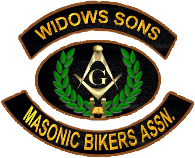 Cheshire
Widows Sons
Masonic Bikers Association

Freemasons | Motorcycles | Charity
These three attributes are what makes up our unique organisation. Read more about us here
Latest….
Here's what we have been up to of late,but please browse the website to learn about much more of our activities all done in friendship and charity…..

Would you like to join us?
The only prerequisite is that you are a Master Mason in good standing (being a current and paid up member of a Lodge) and own a motorbike.
If you ride a bike and are considering joining Freemasonry, you can join our affiliate group, the 'Bad Pennies' and partake in our rides whilst you join and attain your 3rd degree in Freemasonry.
Go to our Contact page for more information.


November 2020 - Due to CV19, our traditional Remembrance Sunday services were cancelled. However, not being perturbed, we got in quick before full lockdown rules came into play and laid some wreaths at various cenotaphs around Cheshire. In addition we placed Remembrance Poppy crosses against the graves of those that had received the Victoria Cross for the bravery in wartime.
Wreaths were laid at the following sites:
Port Sunlight; Tarporley, Hartford, Macclesfield and Crewe
Various members of the CWSMBA also placed Poppy Crosses against the following graves:-
Macclesfield Crematorium - George Harold EARDLEY VC The Netherlands October 1944
Grange Cemetry, West Kirby - Cyril Edward GOURLEY VC Epehy France November 1917
St Marys Churchyard, Acton - Thomas Egerton HALE VC Sebastapool, Crimea September 1855
St Marys Churchyard, Eccleston - Alfred Ernest IND VC Orange River, South Africa December 1901
Holy Trinity Churchyard, Hoylake, John O'NEIL VC Belgium October 1918
May they Rest in Peace - May we never forget.
Thursday 18th March saw our AGM, which we held online and amongst other business we elected new officers to primary positions as our Founding President stood down after his statutory term of 3 years. During this time 'Big H' has brought the club from ground zero to having 42 patched members and a waiting list of people waiting to join. Thankfully those people have still been able to join our activities in the 'Bad Pennies' group.
Our Founding and now Past President would like to say the following as the tenure of his term of office formally closed:-
It would have been impossible for me or the founders of the Chapter to achieve what we have achieved over the last 4 years without the dedication and support of all the members. The first 12 months, saw 10 founding members meeting on a regular basis to iron out all the background work with the Province and the WSMBA.
At our inaugural meeting in April 2018 we patched 4 members into the chapter and also gave a substantial donation to a few charity's. This was quickly followed over the years by a further 25 Cheshire motorcycling mason's being patched into the chapter. During our very short life span, we have arranged many rides and attended many functions, during which we have all made some great friendships and memories. The chapter functions have all been very well supported by the members, their families and of course by the many friends we have all met through this association. As a chapter we have remembered our fallen Brethren, with donations to the poppy appeal as well as laying poppy wreaths across the province. ( long may this continue ).
The chapter have supported 20+ charities over the last 3 years with equipment and financial donations, (£10K in total) we have seen a few men become masons as well as a few masons returning to their Lodges. I know under the new leadership, and with the support of all the patched members and bad pennies the CWSMBA will grow from strength to strength.
Big H. Past President.
The Principal Officers for 2021-22 as proposed and elected (by road names) are:-
President : Cridosi
Vice President : Stevo
Secretary : Doozer
Treasurer : Jonboy
We wish them well for their term of office and thank all outgoing members for their commitment as well as those new or continuing in office to keep our fine club running.
Charitable donations for 2020/2021
£1,500.00. Prostate Cancer UK Charity.
£500.00. Mark Benevolent Fund (Cheshire 2024 Festival
£201.00. Bethany Hall Food Banks.
£192.00. Leighton Hospital, Neonatal Department for Baby Grows.
£100.00. Cheshire Freemasons Charity, Push Bike Ride. Mike Ross.
£150.00. Mid Cheshire Food Banks.
£325.00. Royal British Legion Poppy Appeal.
£200.00. CFC4CFC. Mike Ross Sponsored Diet. CFC.
£250.00. Clare Mount Special Sports College. (for disadvantaged kids)
Total of £3,418.00. in the last 12 months
£9,838.00 since April 2018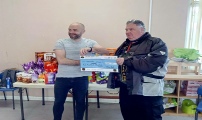 Despite Covid, we have still managed significant Charitable donation in the true spirit of Freemasonry


We intend to present a cheque to the Bloodbikes as soon as we are able to do so - watch this space!
In the meantime, our nominated Charity for 2021 - 22 is
Cheshire Young Carers
A worthy charity who offer support to children aged between 6-18 who care for a family member they live with. Cheshire Young Carers helps to give them a childhood.
Read more about them here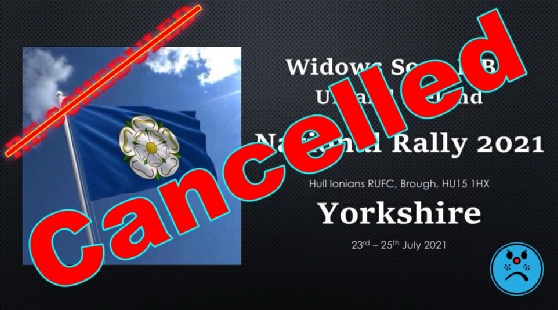 Unfortunately, the Yorkshire Chapters who were the organisers for last years rally, postponed to 2021 have now taken the tough decision to cancel under the difficult prevailing circumstances!
The 2022 event has been passed to the Durham Chapter and all being well, Yorkshire will return in 2023.


As always, our meetings are still subject to Government guidelines, but all being well, we have the following amongst are plans for 2021 meetings on top of our regular ride outs:-
Resumption of Monthly Breakfast meetings 3rd Sunday of each month - Venues TBA

More Ceremonies of Hiram Abiff's Wardens

Armed Forces Day at the National Arboretum in June if we are allowed out on mass

Bad Pennies Social Evening

Race Night October - Venue TBA

Treasure Hunt around the Province from either Cheshire View or The Bickerton Poacher, followed by a BBQ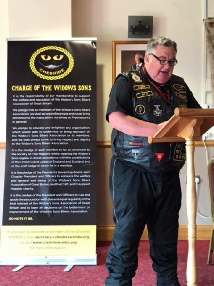 BIG H makes a formal speech at the official launch of CWSMBA in 2018